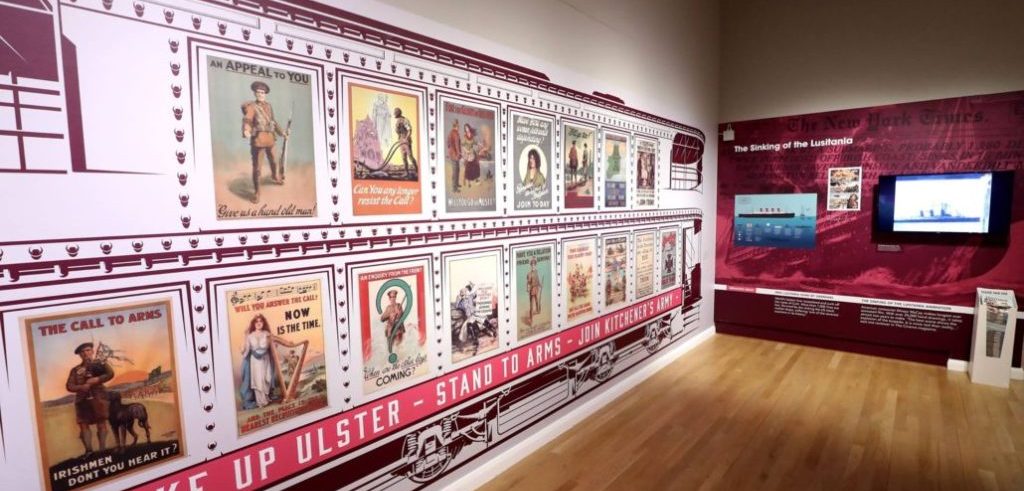 Transforming Spaces – Making History 1916 Exhibition
Ulster Museum Making History 1916 Exhibition
Anniversary of the Battle of the Somme
1916 was the pivotal year for Ireland because of events at home and abroad. The exhibition will acknowledge the importance of the Battle of the Somme and the Easter Rising as distinct events, but will also encourage visitor's to make new connections and appreciate the impact of war and revolution on wider society.
How it was all put together
The exhibition was put together by the Nerve Centre, Northern Ireland's leading creative arts centre in conjunction with the Creative Centenaries project (led by the Nerve Centre and supported by the Department of Culture, Arts and Leisure), was designed by ASG & Partners, printed and installed by Alexander Boyd Displays for The Ulster Museum.
The Exhibition is open daily from 10am – 5pm and runs until Sunday 19th March 2017.
Photo credits: thanks to Creative Centenaries and Nerve Centre.