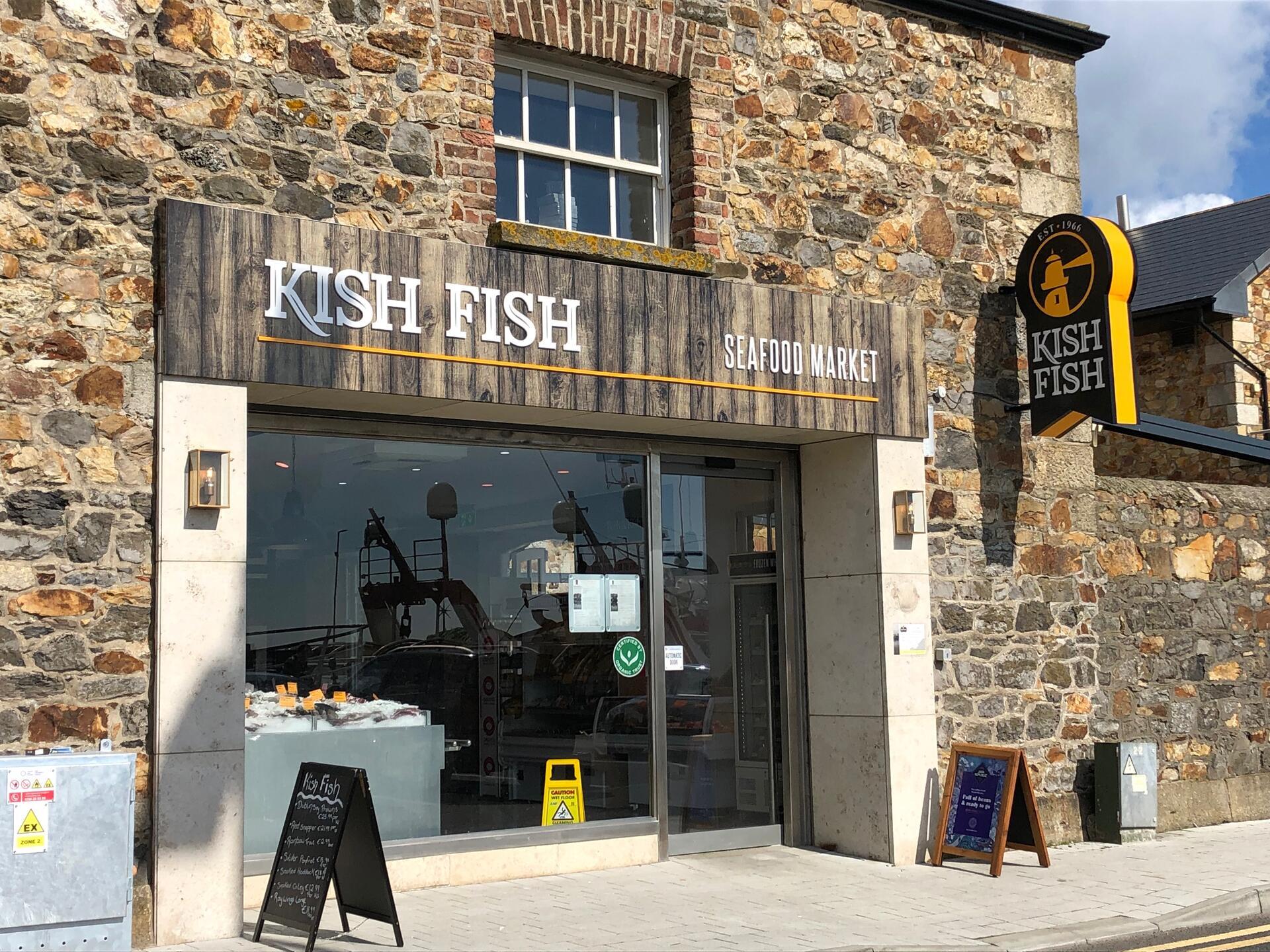 Traditional with a Twist – Kish Fish
Have you visited Howth, Dublin? It's a beautiful spot and we loved visiting it for our latest project alongside Bradley Brand & Design.
Kish Fish Seafood Market & Grill is Howth's new, exciting fresh fish offering. Located on Howth pier in a beautiful stone building and courtyard with relaxed outdoor seating, it was important that the external and internal signage enhanced the stunning setting.
The "traditional with a twist" interior integrates the fresh fish display in the fishmongers, the delicious hot food offer and Baily & Kish courtyard smokehouse with vibrant, impactful graphics and signage.
The signage installation had the added challenges of the salty sea air, louvred doors and rough stonework walls but the team at Alexander Boyd were able to provide solutions to ensure there was no compromise on the design.
This is a great example of how interior branding can play an essential role in customer experience, by doing things a little different it stands apart from the rest.
To learn more about the Interior Branding services Alexander Boyd Displays provide, get in touch with our today.