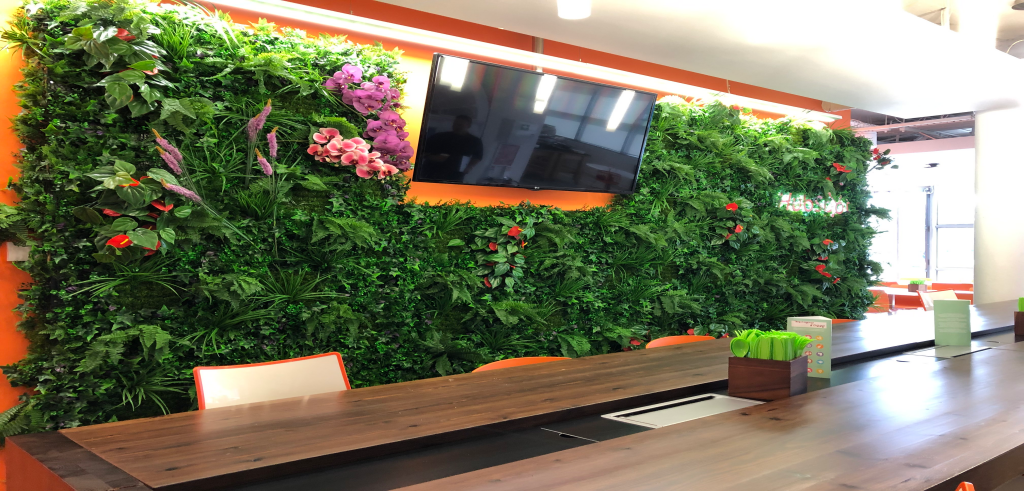 Interior Branding for Hubspot
Recently we worked in coalition with our friends at Because Creative Experiences Ireland on a unique project for HubSpot, who attended the recent Inspirefest HQ 2019 at the Bord Gáis Energy Theatre.
In keeping with Hubspot's "Grow Better" slogan, we worked closely with the team at Because XM to produce a unique, one-off "living wall" as a backdrop for the event.
We wanted the work to be outstanding and we're pleased that it was such a success that the client decided to keep the living wall alive after the event and move it into Hupspot's offices.
If you are interested in unique office branding or event displays, get in touch with our team today.