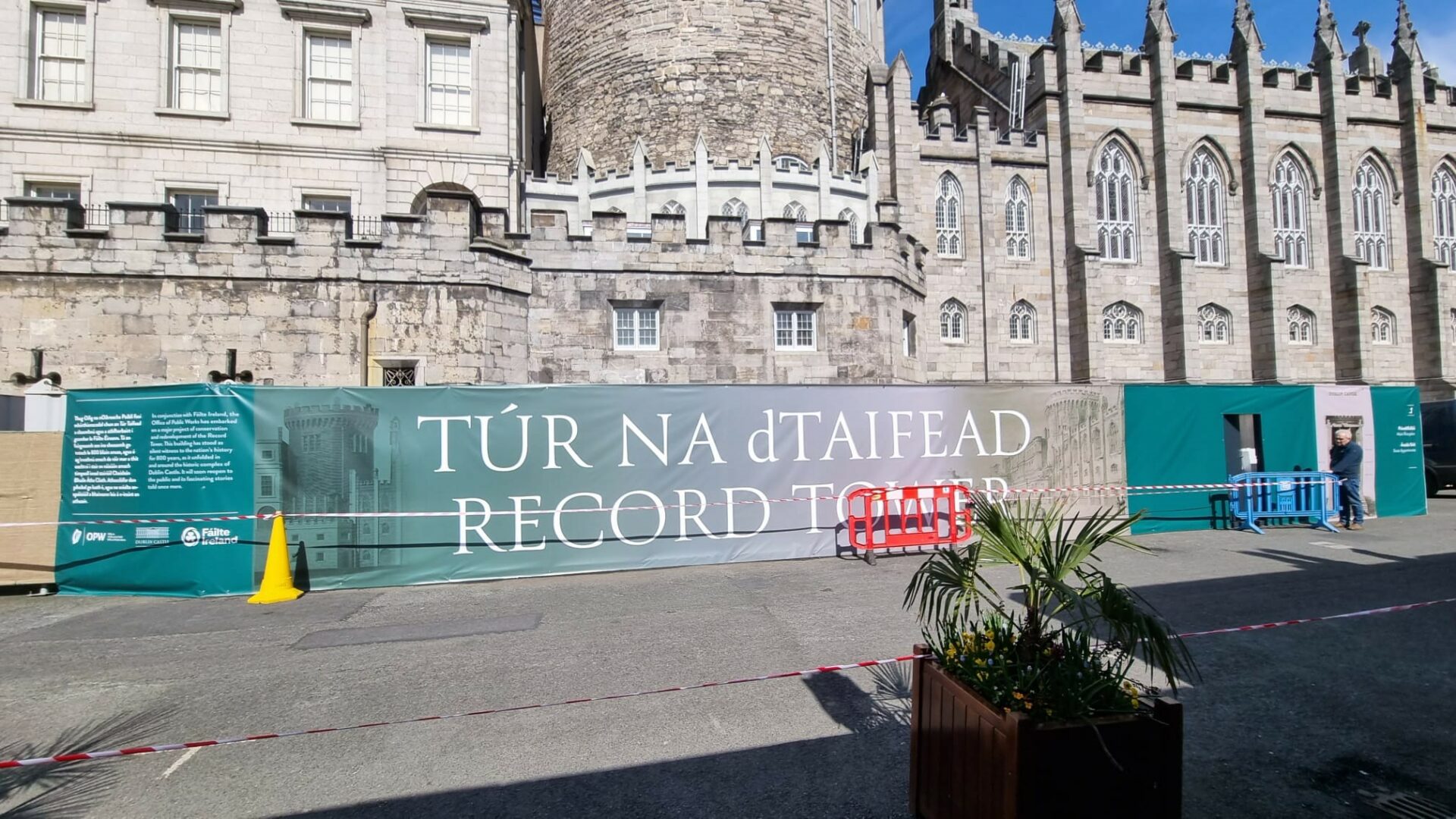 Dublin Castle and President Joe Biden
In early April this year we were contacted by one of our customers, Bright, who needed our help. As part of US President Joe Bidens visit to Ireland, he would be attending a state banquet dinner in Dublin Castle on Saturday 13th April.
There are ongoing restoration works taking place on the Tower building in Dublin Castle with both Ship Street and the Lower Castle Yard cordoned off with wooden hoarding and Dublin Castle and the Office of Public Works were looking for a solution to cover the hoardings to tidy them up.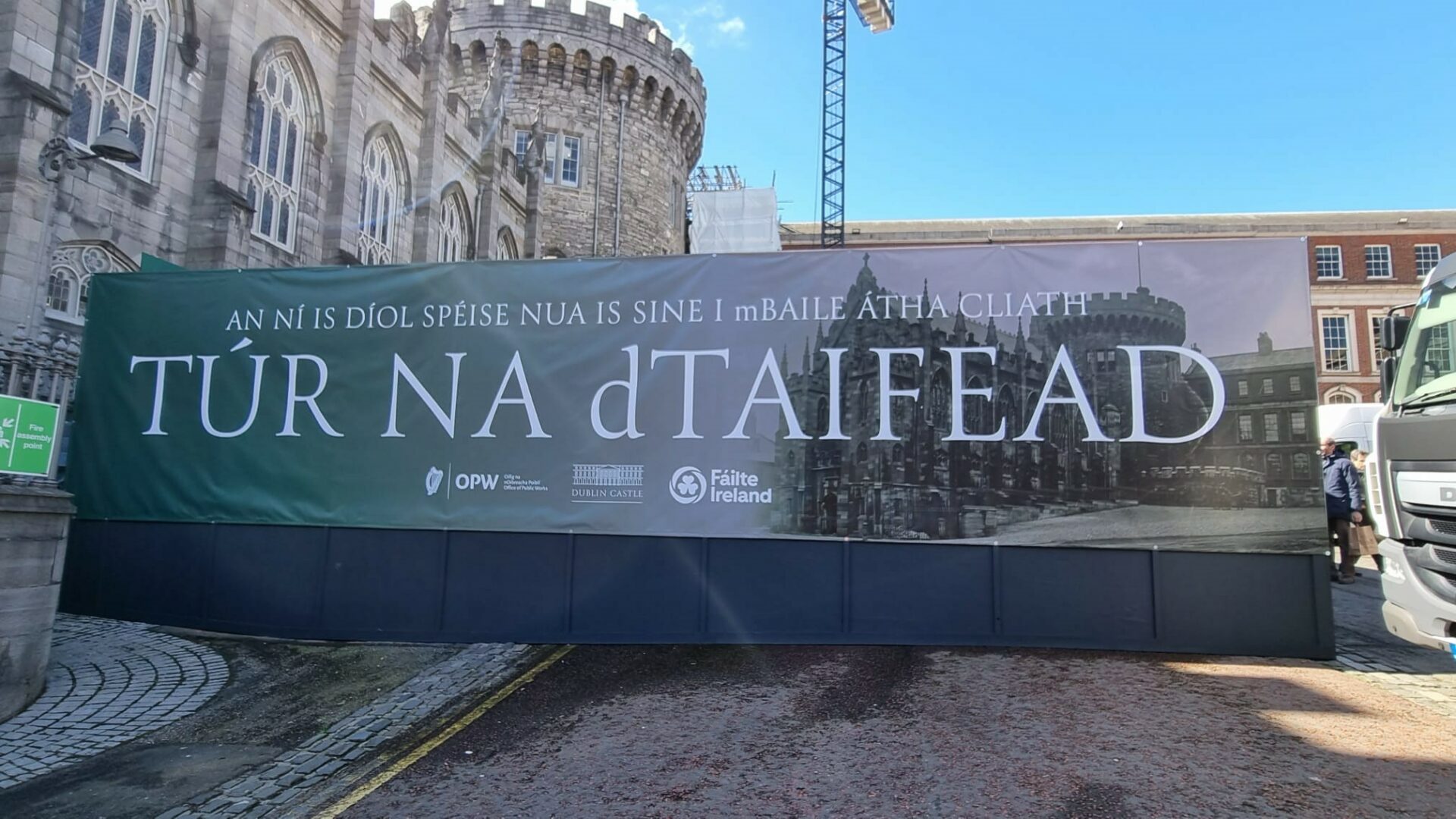 Normally we'd print and fit c-bond hoarding panels but on this occasion we had very limited time as President Biden's security personnel were putting the Castle into lockdown, with nobody allowed into the area three days ahead of his visit.
Due to the positioning of the hoardings and the sloping ground on the site we needed to find a solution that would work and most importantly would be aesthetically pleasing.  We had to act really quickly and after a survey of the site. Our solution was to print and wrap all the hoardings in PVC banners. Working very closely with the design company Bright, the Office of Public Works, and the Castles facilities manager it was agreed that areas of the  hoardings that couldn't be covered would be painted in a colour to compliment the colours used in the printed banners.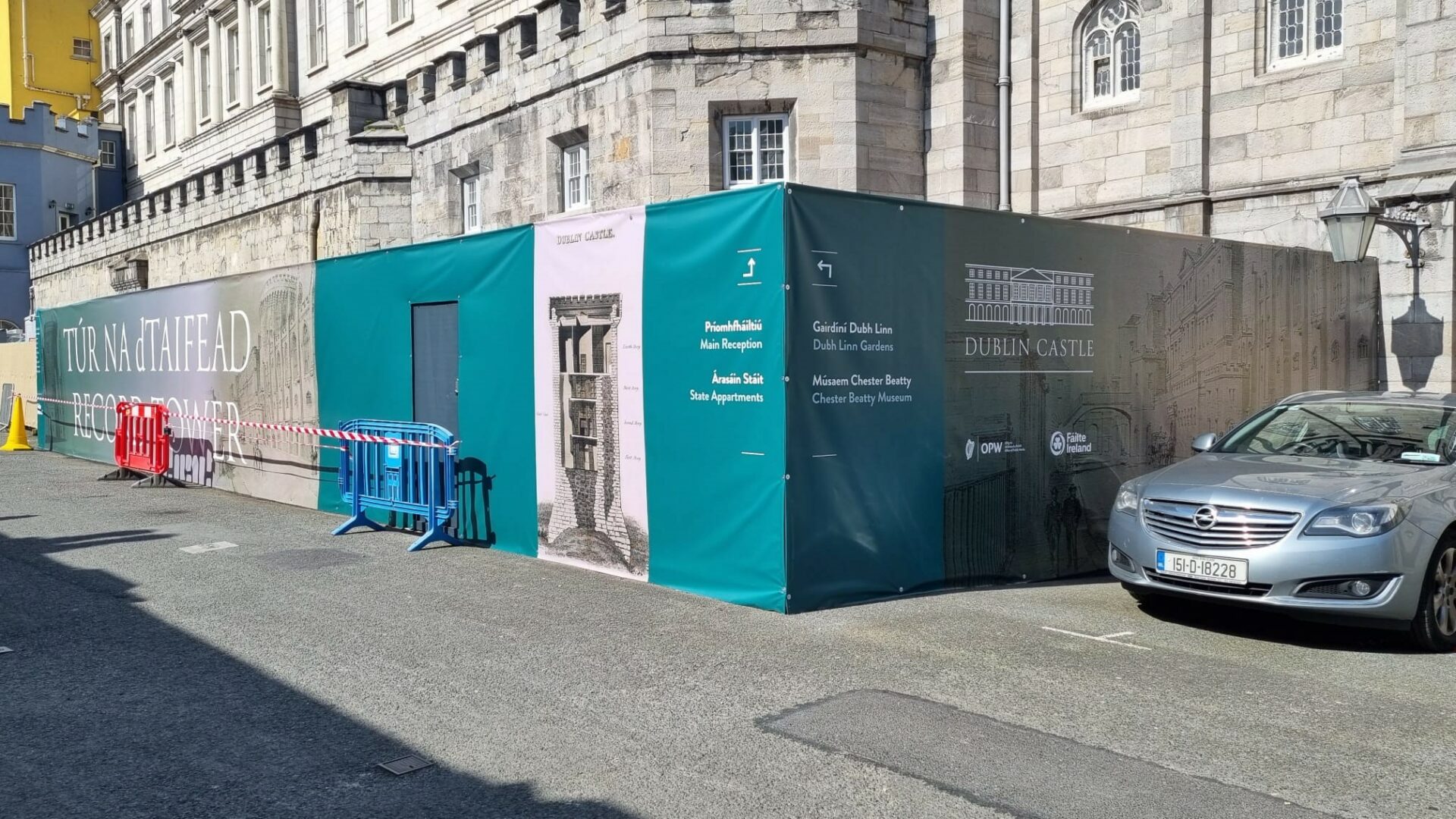 We completed on time and we were off site before President Bidens security personnel took over. All parties were delighted with the final outcome. The banners are still in place until the works on the Tower are completed later this year, so next time you're in Dublin why not visit the Castle and take a look at the finished job.