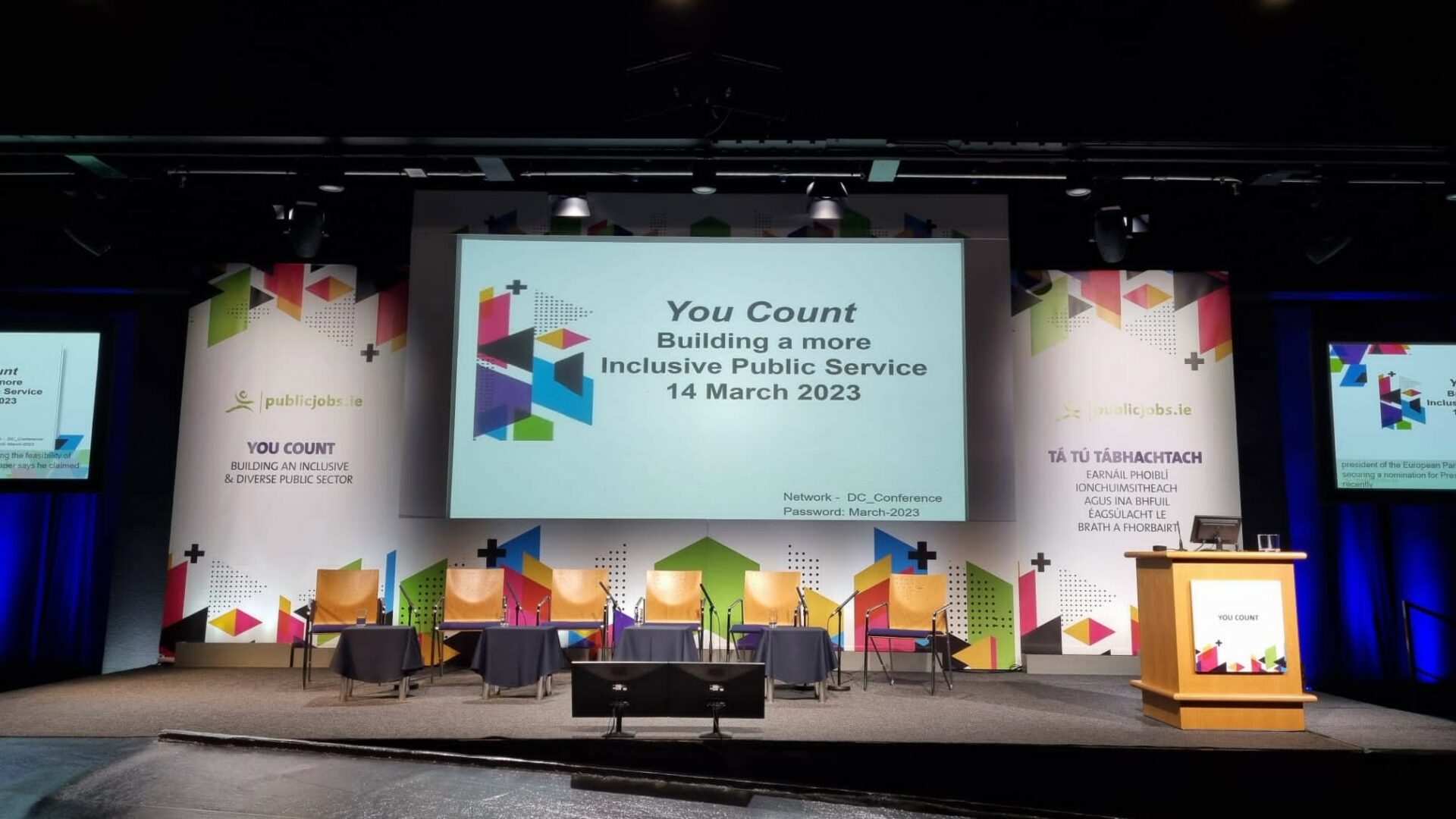 Dublin Castle – ED&I Conference March 2023
In March this year we were contacted by one of our customers. Their client had asked them to look after the design, branding and installation for the ED&I Conference, taking place in Dublin Castle, promoting a more inclusive and diverse Public Sector.
The conference was a one day event being held on Tuesday 14th March in the Printworks building in Dublin Castle and all branding needed to be installed on the day before and removed early on the morning after the event.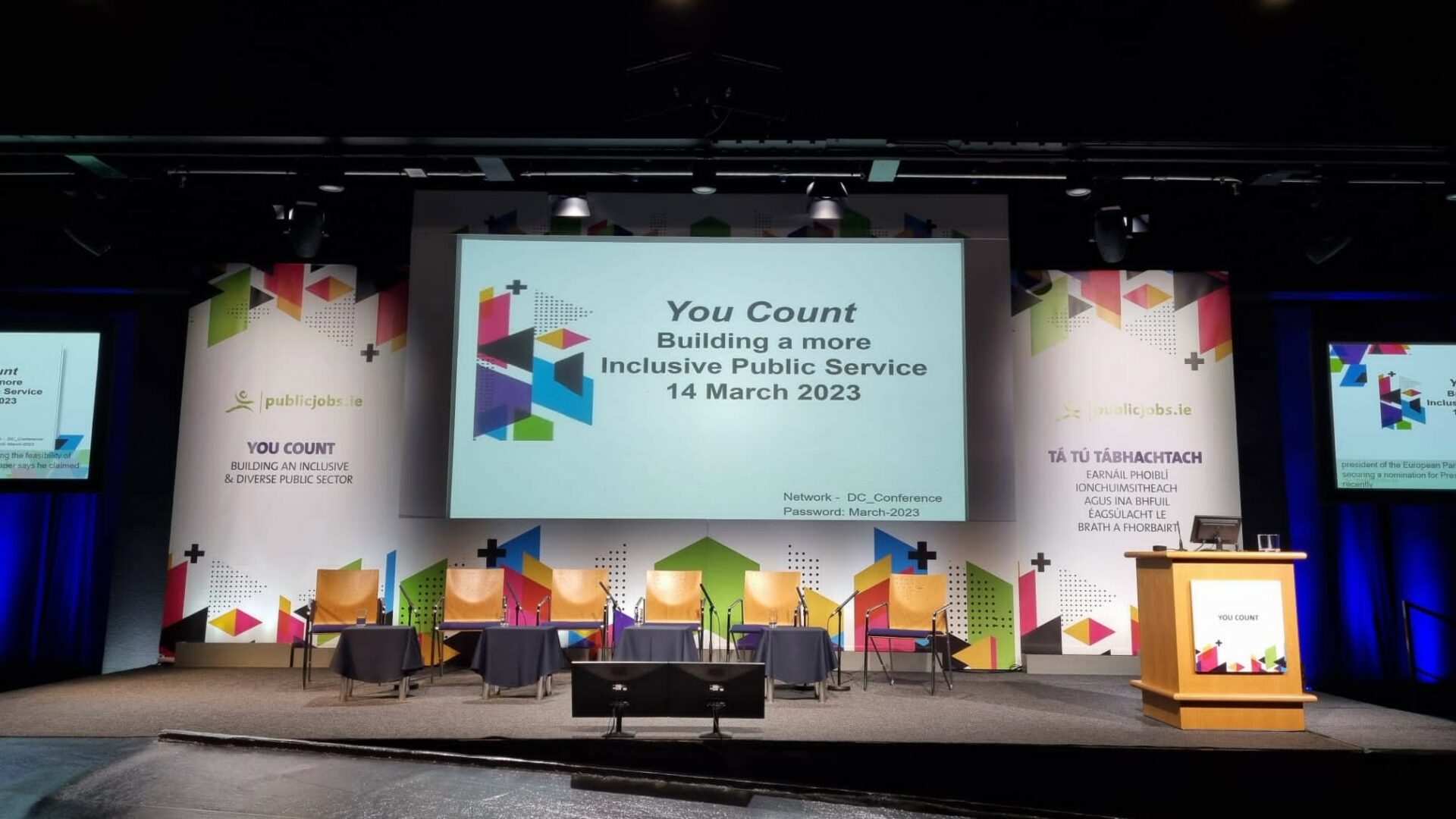 Our customer was concerned with timings and restrictions, imposed by the Printworks events management team, when branding the space for an event. All materials used had to be removable without damaging the structures within the building, with the stage and registration areas being of most concern.
We've worked in the venue on a few occasions in the past for other events and therefore were aware of timings and have a very good understanding of the restrictions which immediately put our customers concerns to rest.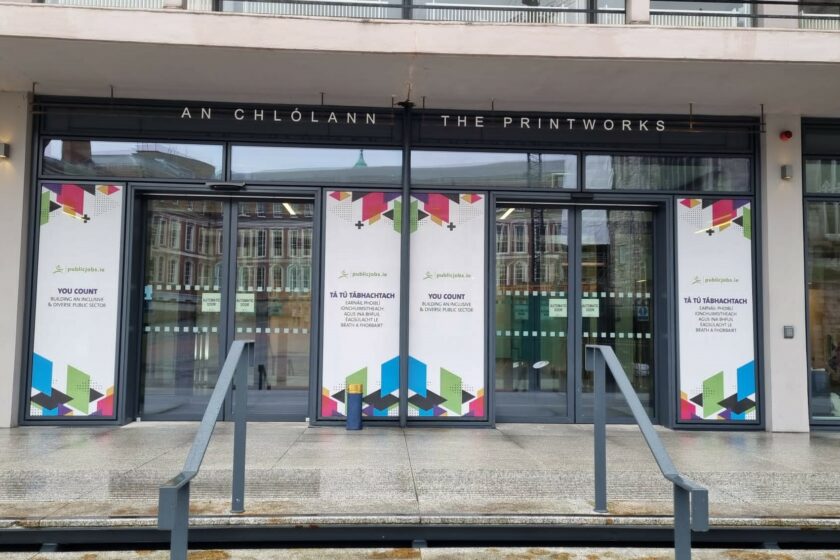 Working very closely with our customer and the events management team in the Printworks building in Dublin Castle we were able to propose solutions on materials and fixings that were agreeable to all and most importantly were fit for purpose.
We are happy to say that the event was a huge success.
Please take a look at the finished photos and if you need any help with your next project don't hesitate to contact us.