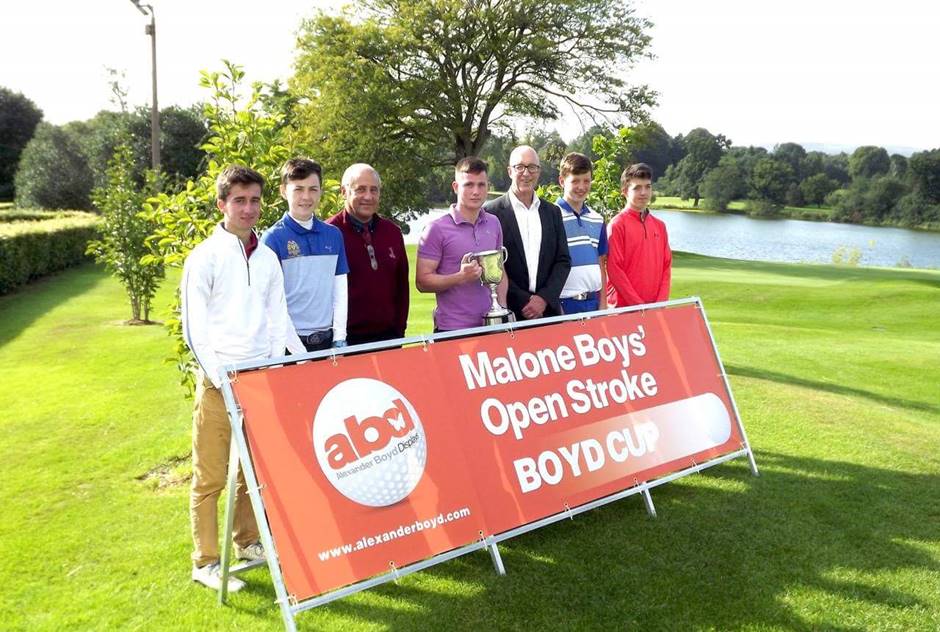 Boyd Cup – 41st Annual Boys' Open Stroke Challenge
History of the Boyd Cup
This annual Juvenile Competition for Boys was established by Brian Boyd, Juvenile Convener at Malone in 1975 and has been supported by Alexander Boyd Displays ever since. The company has always played an active role in promoting the sport and encouraged several generations of boys to get involved.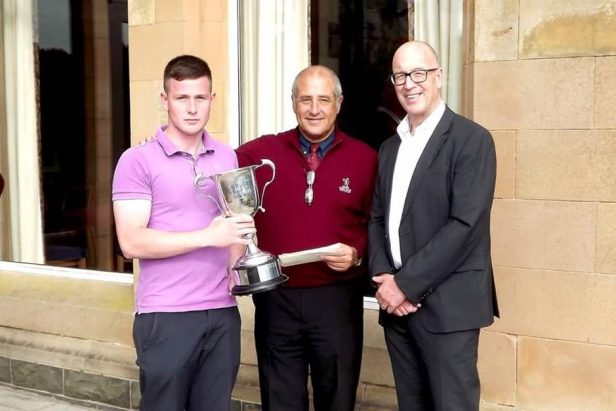 The 41st Annual Boys' Open Stroke Challenge 2016
After a foreboding start to the week weather wise, the annual Boyd Challenge Cup got underway, with a punctual and pleasant tee off at Malone Golf Club Belfast on Monday 8th August.
Thankfully the weather held throughout the day with no rain, though the winds became progressively stronger, providing a real challenge as the day unfolded. This year the competition attracted 60 boys from all over Northern Ireland.
The overall winner was Peter Cummins from Lurgan, with a very impressive score of gross 70 (1 under) in the windiest of conditions. Congratulations Peter on a great performance and all the best of luck to you and all the competitors in the future.
Winner – Peter Cummins, Lurgan
Runner Up – Ross Latimer, Knock
1st Nine Gross – Patrick Greene, Holywood
2nd Nine Gross – Scott Miller, Clandeboye
Best Nett – Jonny Napier, Scrabo
2nd Best Nett – Alexander Darragh, Ballyclare
Best Nett (0-9) – Benjamin Connolly, Malone
Best Nett (10-18) – Joel Knipe, Royal Portrush